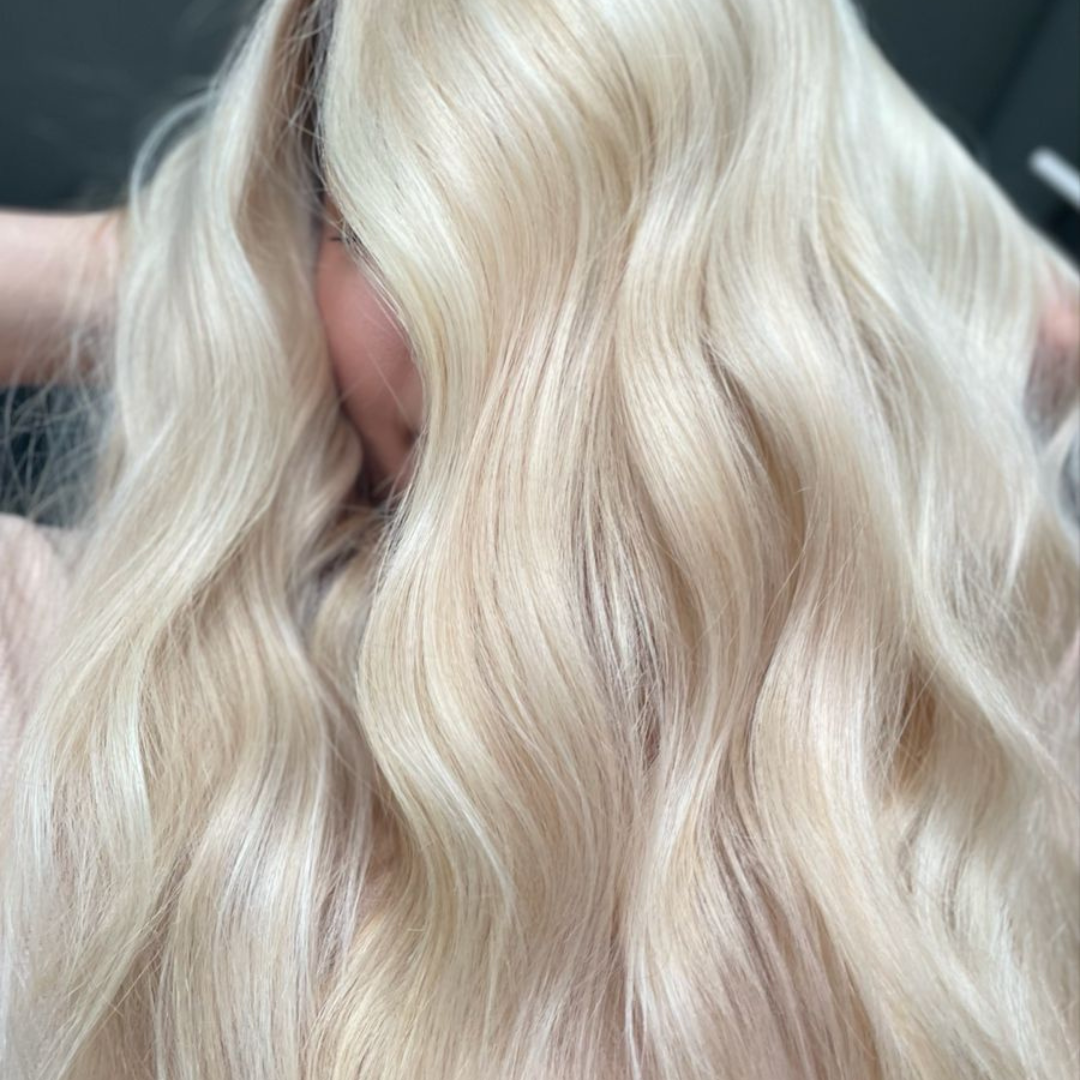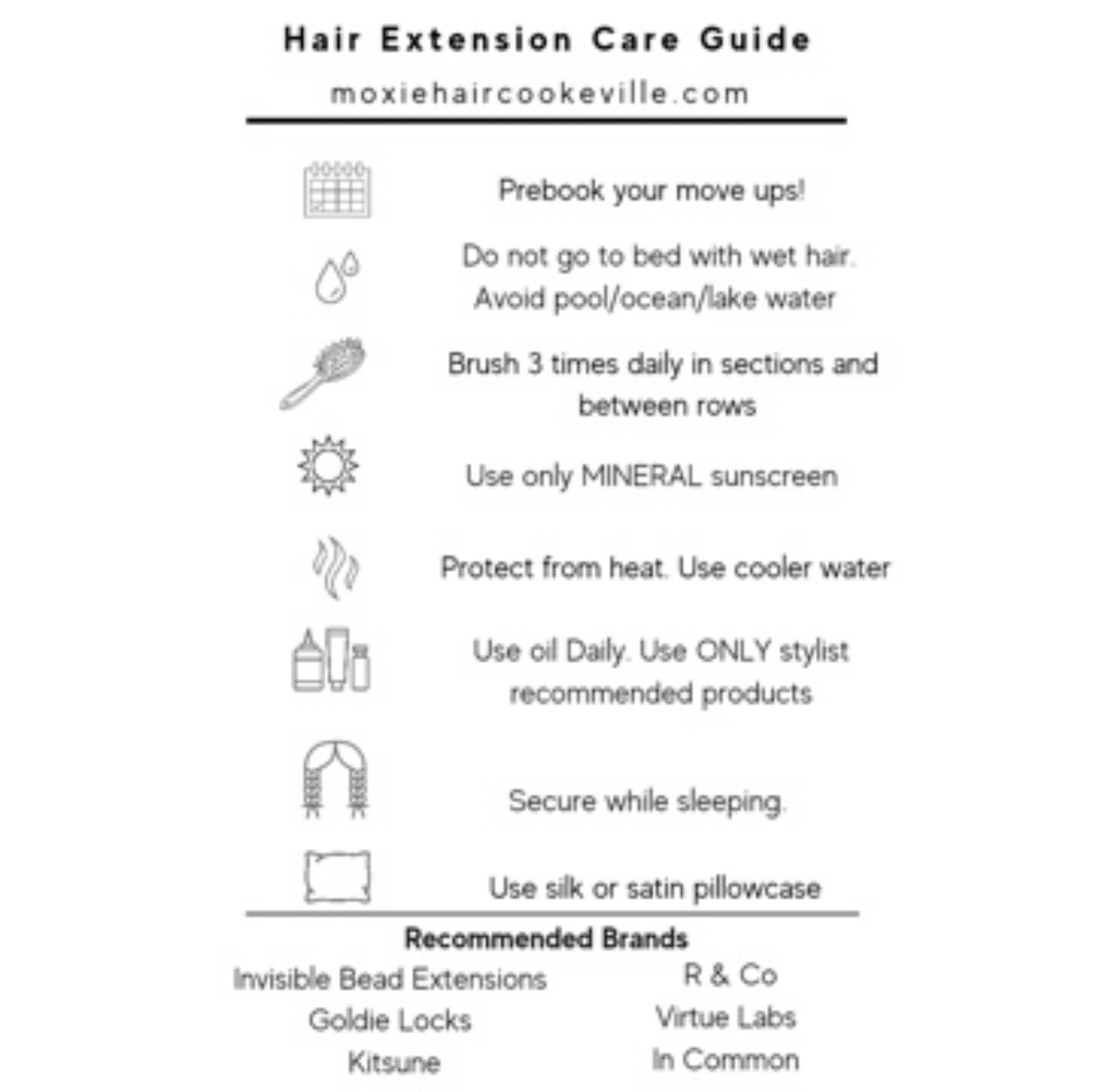 9 At Home Care Tips for Hair Extensions
Loving your new locks? Here's how to care for them.
1. Keep hair and extensions brushed out. It is important to brush between your rows.
2. Use ONLY products approved by your stylist. I recommend a sulfate and silicone free shampoo, conditioner, mask, and oil.
I recommend the oil every day on those ends.
3. Do not go to bed with wet hair. This can cause hair to tangle and matte. Not fun!
4. Hold the top of the weft with one hand while you brush with the other starting at the bottom of your hair. This will allow the least amount of stress on the hair at your scalp.
 5. Same as your own hair, heat and water are the two things to avoid. Wash as little as you need to (I would recommend once a week) while also maintaining a clean, healthy scalp.
6. Use hot tools as little as possible and always use a heat protectant recommended by your stylist.
7. BOOK / ATTEND YOUR MOVEUPS!!  APPROXIMATELY 8-10 WEEKS APART .
8. I HIGHLY recommend drinking plenty of water, taking your supplements/vitamins, collagen, and biotin. HEALTHY HAIR GROWS FROM THE INSIDE OUT, FOLKS.
9. So back, relax, and enjoy your hair!
Need to make an appointment or interested in hair extensions?