Access to the the most sought after, high end, luxury hair on the market, as well as products and everything you need to care for your hair.
Luxury Hair Extensions
Pricing List
Tomboy Hair Studio ✺ Nashville, Tennessee
18″ $1350 / Hair: $700 / Install: $650
22″ $1650 / Hair: $1000 / Install $650
Maintenance: $500 – $600
18″ $2225 / Hair: $1375 / Install: $850
22″ $2650 / Hair: $1800 / Install $850
Maintenance: $700 – $800
18″ $2475 / Hair: $1525 / Install: $950
22″ $2950 / Hair: $2000 / Install $950
Maintenance: $800 – $900
18″ $2850 / Hair: $1800 / Install: $1050
22″ $3450 / Hair: $2400 / Install $1050
Maintenance: $900 – $1000
Ordering + Booking
How It Works
Step 1
Free 15 minute consultation
At this time, we will look at proper hair color, length, and brand we need to order as well as how many rows we need to achieve the look you're going for.
We will determine…
1. which hair brand will best match your hair color and texture
2. your goals. Are you looking to add volume or thickness only (1 row) length and volume (2 – 3 rows), etc.
3. what length
Step 2
Order Your Hair
Now that we have determined which hair we are going to use and how many rows you will need, we know how much will need to be deposited.
Your hair will need to be paid for in full before I can book your installation appointment. (See hair extension pricing details.)
Typically takes 2 business days to arrive.
Step 3
Install Your Hair
It's time to show up, hang for a while, and get your new hair installed, cut, and blended!
The remaining balance is due at this appointment.
Cancellation less than 48 hours will result in $50 charge to be applied to next service. 
No shows with no attempt to reach out from client will result in full chage of service booked before another appointment will be made. This will not be applied to next service.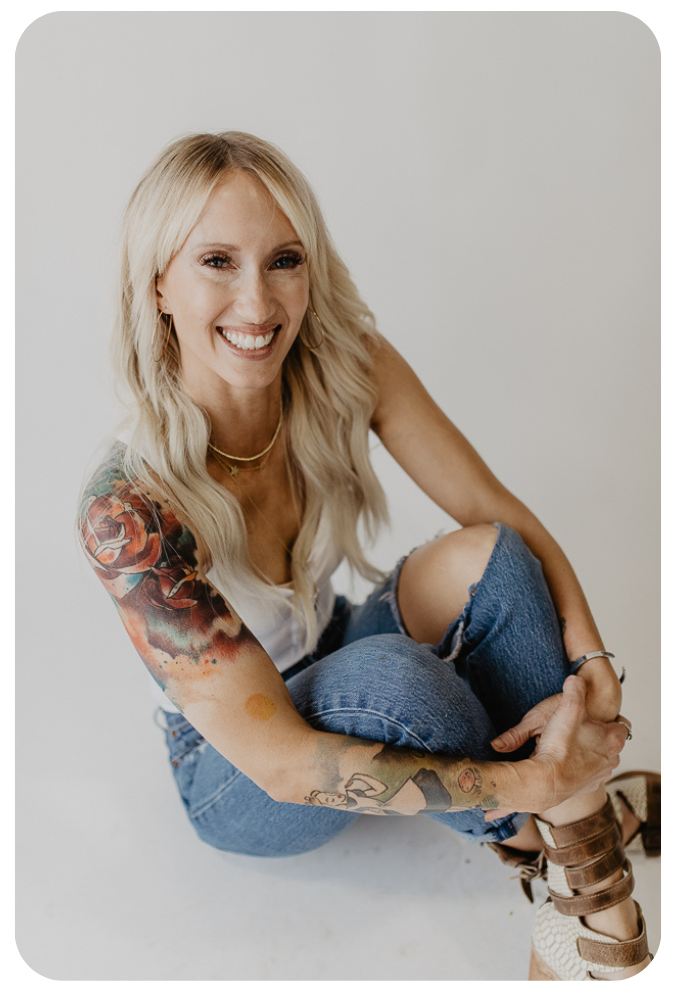 How often do I come back?
After your very first installation appointment, I may recommend you come back at 6 weeks just to be sure everything is looking peachy!
After that, we will schedule several appointments further out between 8 to 10 weeks apart.
How much will that cost?
Move ups are $175 / row which includes shampoo and blow dry.
$150 / row on dry, clean hair only
Will I need my hair or my extensions colored?
Yes! When that is needed, we will book out accordingly. Max is $250 for your hair and extension hair or up to $115 for just your hair. Price does NOT include move up!
Everything You Need to Know About Hair Extensions
9 Best At Home Care Tips
for Hair Extensions
The Importance of
Quality Hair Extensions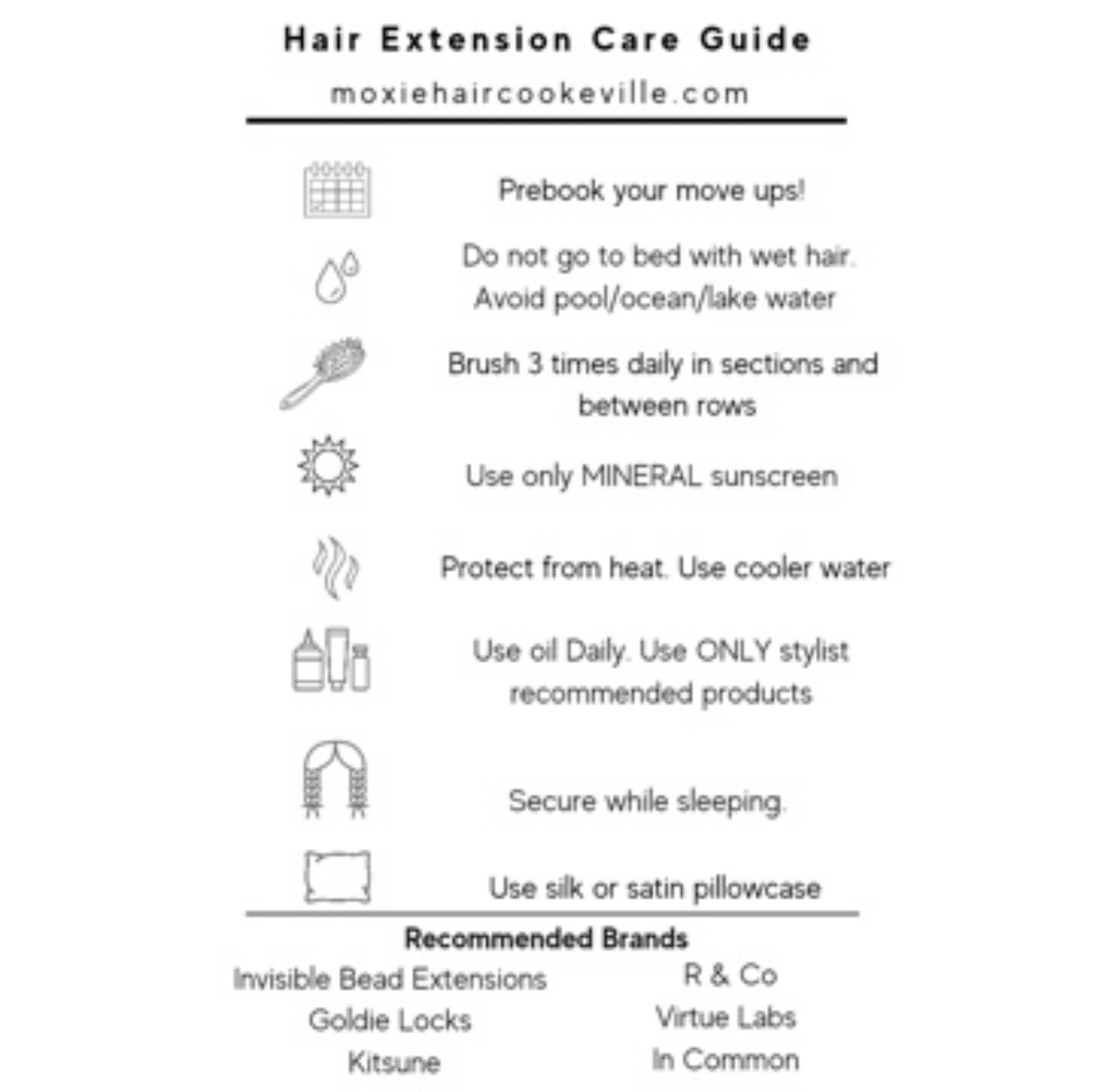 Request an appointment by filling out the form below.

Color Specialist + Luxury Hair Extensions
Salon Daydream ✺ Cookeville, Tennessee
Tomboy Hair Studio ✺ Nashville, Tennessee
Monday — 9:30AM - 4:30PM (Tomboy Nashville)
Tuesday — 9AM - 4PM
Wednesday — 9AM - 6PM
Thursday — 9AM - 4PM
Friday — 9AM - 6PM (9-1PM beginning April 2023)

Color Specialist + Luxury Hair Extensions
Salon Daydream ✺ Cookeville, Tennessee
Tomboy Hair Studio ✺ Nashville, Tennessee
Monday — 9:30AM - 4:30PM (Tomboy Nashville)
Tuesday — 9AM - 4PM
Wednesday — 9AM - 6PM
Thursday — 9AM - 4PM
Friday — 9AM - 6PM (9-1PM beginning April 2023)